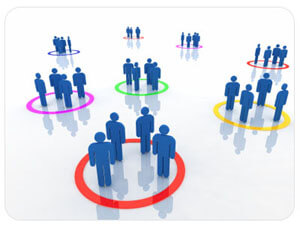 What is BPO?
BPO or Business Process Outsourcing refers to the rearrangement of entire business functions to some other service providers, mainly in low cost locations. The service provider may be either self-owned or a third party. This relocation or contracting out of business processes to an outside provider is mainly to achieve increased shareholder value.
Some of the general services provided by the BPOs are Receivables and Payables, Inventory Management, Order Processing, Budget Analysis, Cash flow Analysis, Reconciliation, Data Entry, Payroll Processing, QuickBooks Accounting, Financial Statement Preparation and Accounting Services. Some of the web based services include live online sales and order entry, E-commerce transaction support, Live online enquiry handling, Web Design/Development.
Source: The Black Book of Outsourcing (Brown & Wilson, Wiley Publishers)
So are you looking for a trustworthy, efficient and potential offshore software development company?
If yes, your search is over. GRIPHENS believes that US/Europe based IT firms can minimize their costs and expand their businesses by subletting their work to an offshore partner.
GRIPHENS is dedicated to bringing the benefits of offshore services to small businesses. The benefits of offshore services are clear: Improved quality, and huge cost savings. Previously these services have been the domain of larger companies with the reach and resources to capitalize on these opportunities. Our goal at GRIPHENS is to package offshore services to make them accessible to the average small business.
Offshore outsourcing allows us to deliver more than cost savings. It also allows us to provide better quality control and reliability. Quality is improved due to our ability to hire and retain employees of the highest caliber. Control is improved because, as an outside contractor, we can provide quotes and deliver on our timelines. And reliability is ensured because you are leveraging the knowledge and experience of our proven organization, not just one individual.
Why to select GRIPHENS as your offshore IT outsourcing partner?
We assure fast turnaround time, without any compromise on quality, focused on developing easy, efficient, and effortless solutions for our clients. The team at GRIPHENS is articulate in conceptualizing, and designing of plans executing with diligence and accuracy and adding a tinge of magnificence of every project that we tackle. Owing to the quality, experience and dedication of our manpower we consistently deliver better quality in shorter time frame than most services companies.
GRIPHENS is one of a leading software Business Process Outsourcing company. We provide our clients with wide range of services: e-finance, e-business, mobile solutions, telecom, data networking, website design, offshore outsourcing etc. We are fast growing software offshore outsourcing company with experience in customized web applications development.
We leverage our Offshore Delivery Model to provide you with world-class quality offshore software outsourcing services. The team of professionals at our Offshore Software Development Center carry the best of expertise and experience required to meet your offshore software and web programming requirements.
We can serve as your perfect Software Outsourcing partner which has technology and process oriented approach as the foundation of all our service offerings.
If you are looking to outsource your IT/web application to Pakistan, we offer complete end-to-end and cost-effective offshore Software and Web Development Solutions to customers from the small to medium enterprise.
Pakistan is a Hot Spot for IT and Web Application development.
We analyze a project and define its goals, and plan a detail road map to achieve those goals. By following a rigorous and proven methodology of defining, designing and developing software projects, we turn project concepts into reality. With GRIPHENS as your software Outsourcing Partner, you can reap benefits of Offshore IT Outsourcing & "best-in-class" offshore application and software outsourcing services in Islamabad-Pakistan.
Every company today has one or more of its services outsourced to offshore so that it can focus more on its core competencies. The power of Offshore Outsourcing as a business tool of unparalleled versatility and flexibility is undoubted. We, at GRIPHENS, are committed to be your Offshore Outsourcing partner for all your IT requirements.
I look forward to personally meeting you and helping you find the right Offshore Outsourcing for your Company.
Yours truly,
Muhammad Shehzad Mirza, PMP®
Founder & CEO